Unveiling the future plans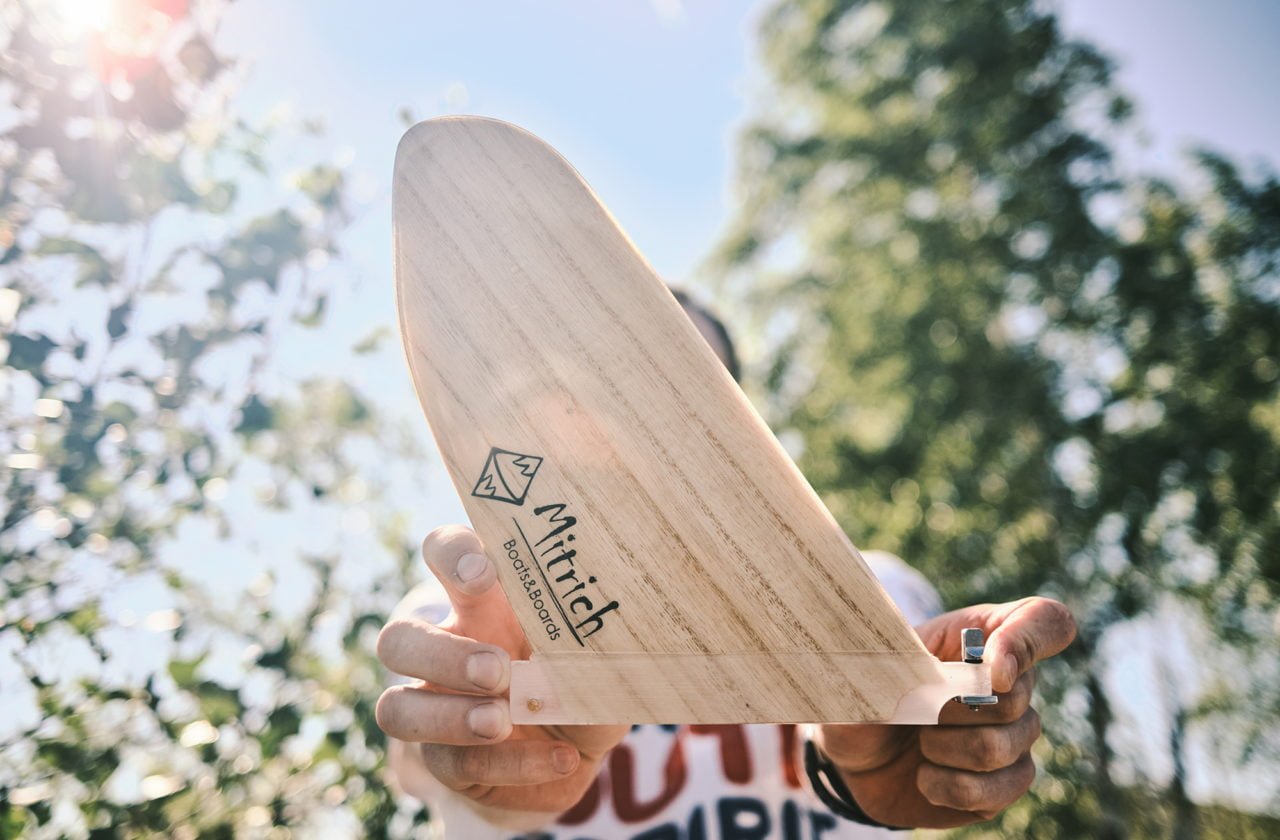 Today let me unveil our future plans. I've already mentioned some of them in the previous posts, and now I'd like to dive into some details.
Paddleboard lineup
As our new workshop is getting closer to a workable craft studio, we're about to start assembling the Nomad 12'6" – an awesome touring board designed by our friend Randy Bogardus from Clearwood Paddleboards. That'll be the first board to fly out of our new home, the one we planned to build a year ago, but relocation adventure shifted these plans a bit 🙂
It's funny to think about how a touring board that was planned to be built so long ago perfectly aligns with our plans to discover the amazing new place we're in now! I'm itching to grab a paddle immediately and start exploring all the surrounding beauties one after another, but I'll wait a few more months for these discoveries to be made with a perfect companion!
It's not decided yet, which model will follow the Nomad, it might be a made-to-order paddleboard or something to replenish our own fleet, but we're aimed to keep the diverse lineup of boards to fulfill the needs of paddlers of all styles and experiences – from flat water cruisers to exquisite racers.
Moreover, I feel that here in Portugal we can't stay aside from surf boards anymore, right!? We have experience in building surfboards, but are not that good at riding them, so that's gonna be another corner to light up. I'd be lying if I said we're not super-excited about that! 😀
Fins, paddles and accessories
One of the greatest side effects of our relocation journey was that it gave us a chance to step aside from all the processes in the shop and re-think, or sometimes even re-invent some of the techniques and ideas that we used to stick to. Our first fin prototypes were created last summer. It was looking awesome, behaved great on the water and we had promising reviews from many paddlers, but there was one problem – each piece took so long time to cut, shape, laminate, coat and sand to perfection, that we were struggling with a solution of how to reduce the time effort while keeping the characteristics and exterior at the same level?
And somewhere in between packing and unpacking stuff, signing papers, planning flights and chasing taxis the solution bubbled up imperceptibly!
And somewhere in between packing and unpacking stuff, signing papers, planning flights and chasing taxis the solution bubbled up imperceptibly!
So today we're finally unveiling our fin collection! They are rigid, lightweight, and beautiful (ok, last one can't be measured 🙂). Handcrafted from paulownia lamels sandwiched and laminated with fiberglass and epoxy, with a standard usbox or longboard base, we have three models for now: touring, racing and surfing. The great debate over the names is still on, so any comments are appretiated – Biggie or Steadey, Shortie or Speedey, Turnie or Qurvey? 😀
And yep, the plan is to make these fins be known! As a gear, as a collection, as a present – we believe they're good for all, so head down and go!
We continue to produce SUP paddles as well. Currently, both models are on backorder due to our studio's re-establishment. However, we plan to begin assembling paddles in the near future, so they should be back in stock within a few weeks.
Furthermore, we are also developing an accessory collection, which will include fin display stands, wall mounts, floor racks, and more. Stay tuned for updates, and consider subscribing to our newsletter if you want to be the first to know about our new items!