The most important question – these boards must be heavy, don't they?
Not at all. Our paddleboards weight from 12 to 20 kgs, depending on the model and specification
Why do you need this vent for? Are they inflatable?
No, of course not, but our boards are hollow inside. And we need this vent for a reason. The air inside the board expands when heated and contracts when cooled, so the pressure rises up when the board is under direct sunlight and goes down when the board is on water. So this vent is needed to level the pressure inside and outside the board.
Is this a vineer laminated foam board? Or is it just painted?
Absolutely not! We build our boards with plantation-grown woods. There is no foam inside – there's only plywood frame and air inside it. If you're curious about the details of the process – please see the 'Building process' page
How long lasting and strong are your boards?
A wooden hull makes the paddleboard rigid. An epoxy resin protects from external damages and minor hits. A fiberglass cloth makes a great reinforcement material. This 'wood-epoxy-fiberglass' sandwich makes the board strong and hard at the same time. And finally, we use several layers of varnish to protect the board from ultraviolet light. So to sum it up – our boards will last a lifetime if maintained properly
Do I need to apply varnish or something to protect the wood from water?
The wooden hull is laminated with epoxy resin and fiberglass. It is completely sealed and waterproof so you don't need to do anything special.
Here you can still see fiberglass texture after the first layer of resin.
But after 4 layers of resin and six layers of varnish the wood is 100% waterproof
Anyway, is there any special maintenance required compared to inflatable SUP boards?
Nothing special, but there are a few things you need to keep in mind:
First, don't keep your board under direct sunlight for too long. Several straight hours are absolutely fine, just don't keep it outside for a week. It's better to keep it in a shady place
Second, don't forget about the vent! It's a simple rule, just like fastening your seat belt in a car. When you head on water – plug the vent. When you are onshore – unplug the vent"
And third: sun, sand, rocks and snags first damage the varnish, then the epoxy layer. The board would still be fine for years even without proper maintenance, but we highly recommend doing it once in 2 or 3 years, depending on how often you use it and how many minor damages your board has. The maintenance usually consists of 2 or 3 pretty simple operations that you can either do yourself (we will provide you with a simple manual), or you can ask any surf shop stuff to do it
Can salty water do any damage to your boards?
No, for our boards there is no difference between salty and fresh water
How do I store it in the off-season?
A wall in a dining room seems like a nice option 🙂 If not this, then you can just keep it in any warm and dry place you have. Actually, you can even keep it in a sub-zero temperature for some time. Just make sure the board is not going through freezing and defrosting too much. And that would definitely happen if you keep it somewhere in a cold garage in a winter time
And wherever you store it – make 100% sure that the vent plug is opened!
How do I transport and carry it?
You can transport it on a roof rack of a car – no special tools are needed. You only need a standard roof rack and a couple of straps. You can use a bag (a slipcover) for it or not – doesn't matter, the transporting is still easy and trouble free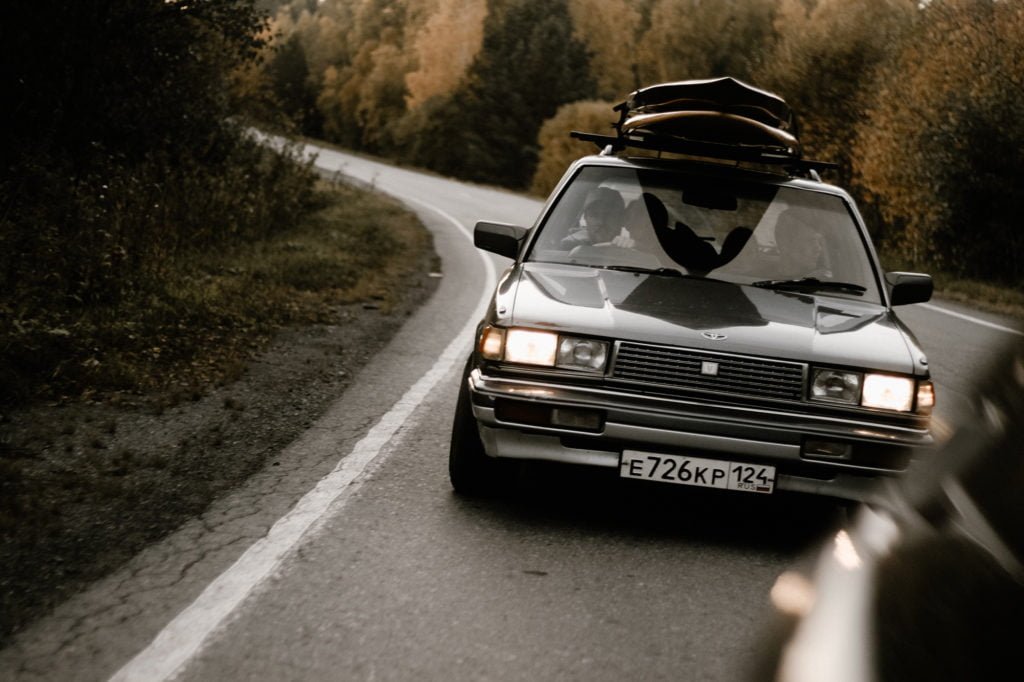 Also each board has a special handle in the center which makes it much easier to carry
How to make sure that there is no water inside the board?
There is a simple test we do with every board we build. Just imagine that you have an inflatable board and you try to inflate it through the vent with your mouth. Then immediately close the vent and leave a board for several hours. After that, when you open the vent, a board will make some 'exhaling noises' and that's a good thing because it proves that a board is sealed and airproof. Your board will make these 'inhaling/exhaling' noises every time you open/close the vent in the summertime, especially when there is a temperature difference (between water and sand, for example). So once again – please make sure you close the vent before paddling and open it when you are onshore
But what do I do if some water somehow gets inside the board?
If you forget to plug the vent or hit your board so hard that you break the fiberglass coating and do some damage to the wood carcass, still no need to rush and panic. You have enough time to contact us and meanwhile, just follow these steps:
First, remember that the wood inside the board is still coated with epoxy resin, so it won't absorb water too fast
Second, try to figure out how much water is left inside the paddle board. You can't be 100% sure on that but you can at least find out if there are 'some little drops' or 'some liters'
Third step is water draining. You can drain it through the opened vent or, if there is a major damage, through the crack or hole in the board carcass
Forth step is drying. You'd need to create an air flow for that. If there is an artificial hole caused by major hit or any other damage – please proceed to the Step 6. If not – get the electric screw driver with ⌀10mm drill. (No panic, your board will be absolutely fine, just with a little scar to remind you about this little adventure)
Step 5, drill a hole in the hull back of the board. Just make sure it's not in the very center, but a bit right or left (just as shown on the picture). This hole will not effect the board durability. Second reason is that you can easily drain the water if you stand your paddle board vertically. And last, but not least, the wood on a hull back is easier to refurnish to previous conditions
Step 6 is assure that the board is ventilated – fresh air is coming in through a vent and going out through the hole you made or artificial damage, The perfect way to do it is using an aquarium air pump. It's not expensive, and provides the flow we need. Just make sure you don't use a vacuum cleaner
Step 7. If you did everything up to this point – relax, make some tea and call us if you didn't do it before the Step 1. Your paddle board might need a week to dry completely. After that there are a few options to finish the reconstruction. You can do it yourself under our supervision or we can find a surfshop or a workshop in your area and make sure they finish everything for you
Finally, Step 8, again – relax 🙂 We've been through all types of repair procedures. And ALL of the boards we took care of are still perfectly fine, just with little scars left
Можно приехать к вам в мастерскую?
Конечно! Мы всегда рады гостям, с удовольствием встретим и расскажем всё, что вам интересно
What are the delivery terms?
We can ship a SUP board anywhere on this planet – all terms are to be discussed additionally (logistic company, transportation method etc.). We build custom wooden boxes for each board we ship to ensure the safe delivery
How do I choose the perfect wooden SUP board?
First, you need to ask yourself 'Where and how do I like to paddle most of the time?'. Second question – 'what weight do you want your board to carry?'. We do have pretty specific info about our SUP board models, but we also like talking about our boards so don't hesitate to call us (we speak English 🙂 ) if you have some questions left
What are the payment terms?
2 steps: 50% after we agreed on details and before we start building you paddle board and the remaining 50% are to be paid just before we ship it to you
Can you guys customize my SUP?
We can discuss that – there are some options available like putting a print (logo, picture, pretty much anything) under the coating or incrusting the board with another wood species to create the unique design. Anyway, these things we need to discuss by email or phone call 🙂